Playa Preciosa is a key nesting ground for three endangered species of sea turtle found worldwide... The latter are in the process of extinction and the nests have many predators (dogs, wild animals and the man who consumes the eggs …). Tortugas Preciosas is a little nonprofit program dedicated to the conservation of sea turtles in the Osa Peninsula.  Our program is dedicated to protect these species. We achieve this goal by integrating conservation, research and education.
Our actions on playa Preciosa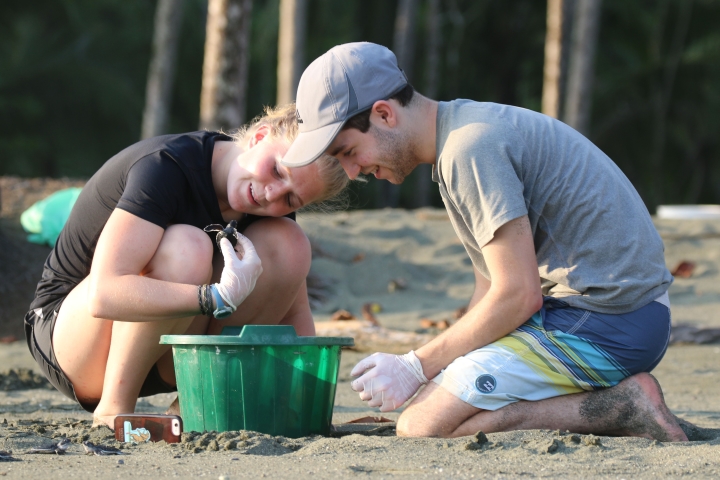 We believe that the best way to inspire future generations is to enable travelers, researchers and students from around the world to participate in conservation work. 
Another important part of the educational program is the community outreach. We focus in educating local communities and children at school about sea turtle and conservation.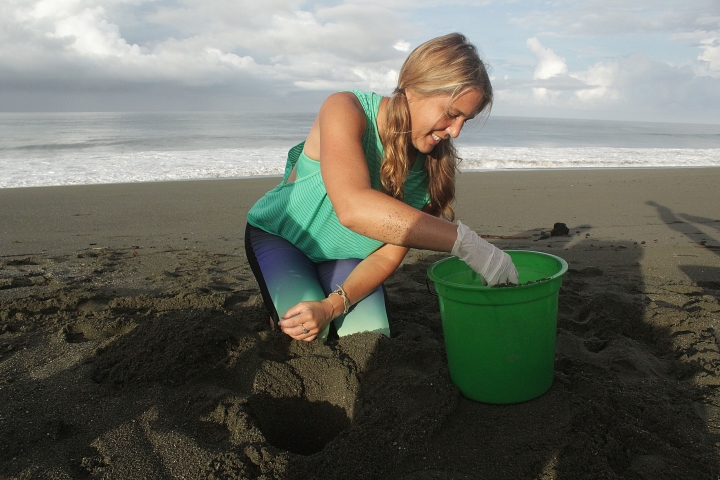 In our morning patrols we surveyed the beach early morning every day. All nests presents are located, GPS marked and subdequently monitored. When nests are located in a safe place we protect them covering with bamboo meshes (in situ) made by ourlseves, otherwise, we relocate them to our hatchery or to another safer sector in the beach. At the time of hatching, we protect small turtles from predators until they make it safe and sound to the ocean.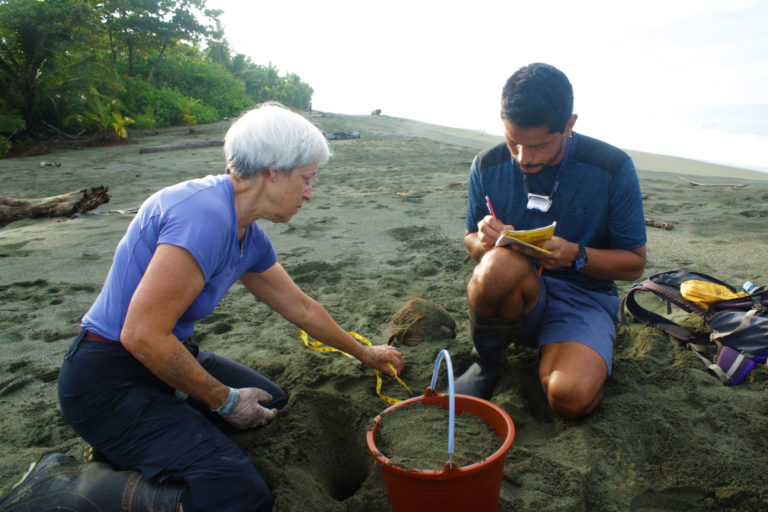 On our night patrols we take biometric measumerements of every adult encountered. We also perform a health assessment, measure and mark turtles. 
All data is processed in data bases for further analysis along to other researchers, projects and universities.